A fruitful snack for your young ones filled with nutrients and sweet flavour!
Let your little one smile along with the Quokka to discover our Pear Fruit Puree!
This fruit puree is made up of 100% Aussie Pear and is for all those little ones that won't eat fruit unless it's pureed down for them. It also makes for the perfect on the go snack, for all their adventures that await!
Details
100% Australian Fruit
No added sugars
No added sugar, artificial colours, flavours or preservatives
Gluten free, dairy free, vegan friendly
Non GMO
BPA free packaging
Made in Australia from 100% Australian ingredients
Suitable for 6+ months
100% Australian Fruit
No Preservatives
No Added Sugars
Enjoy free shipping Australia wide on orders over $40 and quick dispatch from our Melbourne warehouse.
Featured
Ingredients
Featured
Ingredients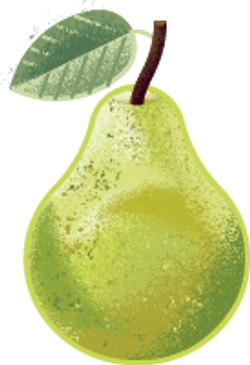 Pear
Deliciously fresh Australian pears grown in Victoria and New South Wales.
Nutritional Information
Quantity per serving:
120g


Per Serve
Per 100g
Energy
280kJ
233kJ
Calories
67
56
Protein, Total
0.4g
0.3g
Fat, Total
< 1g
< 1g
Carbohydrate
15.8g
13g
- Sugars
11.9g
9.9g
Sodium
< 5mg
<5mg
All sugars present are naturally occurring.
Storage: Store unopened in a cool, dry place. Once opened refrigerate between 1-4ºC for up to 36 hours.
Not recommended for infants under the age of 6 months.
Made in Australia from 100% Australian ingredients.